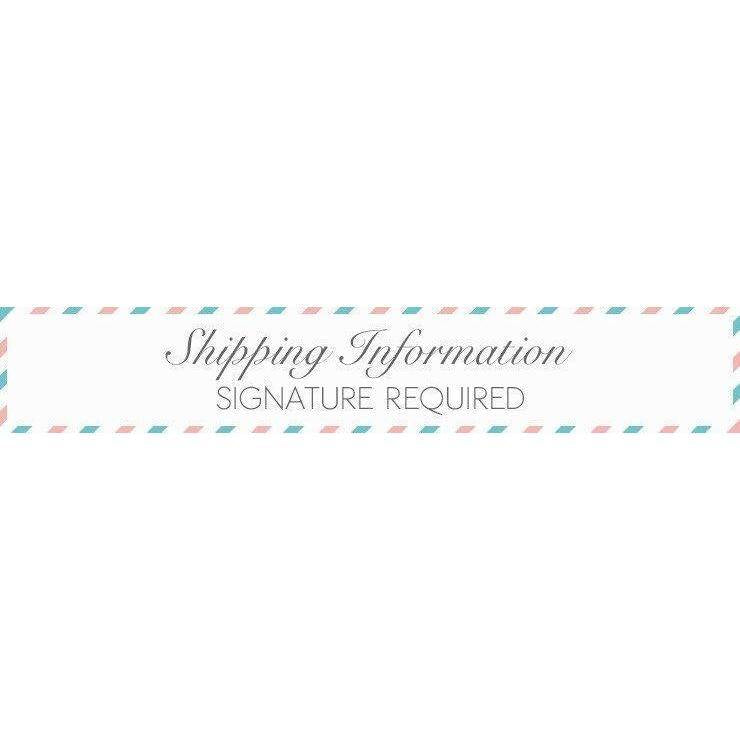 US Signature Tracking
☞ For Order Delivery in the U.S.:
Package theft and delivery errors increase during the busy holiday season.
Request Signature Required if you would like to be certain that an item is handed directly to someone instead of left unattended at delivery.
Leave unchecked to waive signature delivery.
Cost:$ 3.75.

💌 - If you decide to waive signature delivery, please consider having your package delivered to your place of work, your apartment rental office, or to an address where you know it can be received securely.


Many of our shipments will not fit into a mailbox and could potentially be left at your doorstep.
Ships in 1-2 working days
Free US shipping for orders of $50+