J.Herbin French "Cire Banque" Traditional Sealing Wax - Boxed Set of 10 Batons
J. Herbin Cire Banque is the standard in sealing waxes, and
has remained unchanged since 1670.
10 sticks per original J.Herbin box.

Sticks are 8 3/4" x 3/8" x 1/2"
15-20 Seals per stick 
150-200 seals per package when created with standard 3/4" seal face.
Wickless sticks
Handmade in France.
If you would like to purchase single sticks, please visit our page with single sticks available HERE.
This line of J.Herbin wax is Old World traditional, it is
not designed to withstand the postal process.
We highly recommend this gorgeous wax for use with hand delivered items, gift wrap, certificates, or to create a seal that will crack upon bending.
If you would like to use a J.Herbin wax for mailing,
we suggest their Supple Wax & Glue Gun Wax Wax lines.

As this security wax is sensitive to shock, the batons may crack during shipment from France.
If the batons break into pieces, our melting spoon can easily hold small bits for melting over a flame.


J. Herbin Cire Banque is the standard in sealing waxes, and
has remained unchanged since 1670.

Generations of remarkable people, from Louis XIV to Coco Chanel, have used this traditional sealing wax, and it is well known around the world as one of the highest quality sealing waxes ever made.

J. Herbin was a sailor, and from his many journeys to India he brought back to Paris formulas for manufacturing sealing wax.
His special lacquer formula improved the quality of the seals in adhesion and neatness, helping him to become famous throughout the kingdom.

Then as today, sealing wax was used for documents and correspondence, but also in decoration and bottling.
J. Herbin has supplied Chanel from its beginning with wax used for finishing touches on their perfume bottles.
Customer Reviews
02/02/2021
Anonymous

United States
12/15/2021
Anonymous

United States
I recommend this product
It was a gift!
So, we should wait & ask the recipient! Merry Xmas! Mary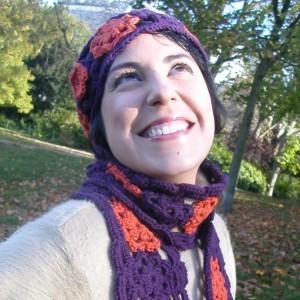 JP
06/25/2021
Jimena P.

Australia
I recommend this product
Amazing quality, perfect colour...
The packet is so beautiful I didn't even want to open it. The wax is just as described and now I understand about the price: the batons are pretty long and I won't have to order more wax in a long time. I have not used them yet but I've used wax seals for many years and I know the quality is exceptional. It's perfect!
Your product and service is great!
I only want exactly what you offer - always worth waiting for it - thanks
Sealing Wax
Very easy to use, just took a bit to get the quantity correct.