Double Faced Adhesive for Wax Seals
Sold in sets of 25 stickers

Our round, double faced adhesive stickers are
what we use in our studio to create our own self adhesive seals.
Create your wax seal on a non-stick surface, such as
- glue gun non stick pad
- baking parchment
- back side of silpat or silicone baking items
You will then have a complete seal you can apply the adhesive backing to.
White Backing
Our adhesive rounds with a white backing will adhere to all of our sealing waxes, with the exception of our Faux Sealing Wax line.
Brown Backing
This adhesive is created to stick to our Faux Sealing Wax line only.
It will not stick to other waxes.
(This wax is named "Faux Sealing Wax").
In theory, these are strong enough to withstand the rigors of mailing - however, postal machines may smear your seal, or actually remove it.  Please consider using your seal within an envelope if you are mailing it.
Customer Reviews
05/04/2020
JEssica H.
United States
10/14/2019
Susan G.
United States
I recommend this product
Great service and great product!
These work well for my glass bottles, very sticky. I love them They stick best if applied before refrigeration of my elderberry syrup. Haven't found anything that works as well and they are just the right size for my wax seals. Thank you Letter Seals for the care and attention to detail in your packaging. Susan G.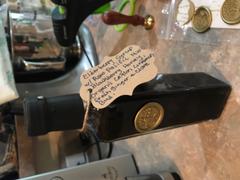 These are great!
I couldn't get my wax seal to stick to my glass bottles that have to be refrigerated. I ordered these hoping they would do the trick. It's been several days and I'm pleased to say all my seals are still adhered to my bottles of elderberry syrup! They are fast and easy to use and very sticky. This was my first time ordering from this company and I have to say I was impressed with the extra touches added to packaging my order. Things were wrapped in nice tissue and sealed with a beautiful holiday wax seal. I will definitely order from them again. I live here in Oregon and really like that I get a chance to support a small family Business in our beautiful Pacific Northwest.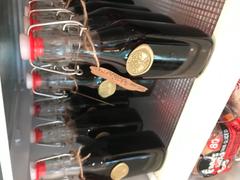 07/14/2020
Alana L.
Canada
Perfect! Really strong adhesives!
Easy to peel, the bond on the adhesives is so incredibly strong lol Love it
02/07/2020
Doris R.
United States
Double Faced Adhesive for Wax Seals
They came packaged well. I have not used them yet, but I hope they will be great for what I need.