Writing Papers | Rossi 1931 Italian Stationery
Hand pressed in Florence Italy, of 100% cotton.
Writing sheets each have a thin colored border.


10 Bordered Papers + 10 Lined Envelopes
Paper Sheet Size: 6.25"x 8.50"
Envelope size: 4.50"x6.50"
Matching presentation box.
Find other products in these patterns and more by clicking here.
| | |
| --- | --- |
| Art-Nouveau Flowers | Red Florentine |
| Blue Florentine | Feathers |
| Classic Florentine | Traditional Florentine |
| Peacock Feathers | Bird Florentine |
| Violet Florentine | Green Florentine |
| Pastel Art Nouveau | Gilded Black Florentine |
| Butterfly Florentine |   |
Created by Rossi 1931, a family owned and operated paper making company in Florence, Italy - operating since 1931.
These unique italian designs, dating from the fifteenth and sixteenth century, are printed on high quality soft paper.
This entire collection is made with the families traditional letterpress
.
Developed in the 14th century, letterpress printing involves setting type and motifs in reverse on a letterpress plate.
The plate is then inked and pressed on to the surface of paper.
The pressing process transfers the ink and leaves a deep impression on the paper creating a three dimensional print that has a feel unlike any other type of printing.
The nature of the printing demands a high quality, and generally heavier weight, paper that will not tear or thin when pressed.
Rossi 1931 uses a perfect type of paper containing fibers that are soft and readily accept an impression as well as ink.
As you might expect, letterpress printing is both time consuming and labor-intensive.
Prints are made one-at-a-time with each print having its own unique variations of ink coverage and depth of impression.
Customer Reviews
I recommend this product
Perfect
Ordered over $300 of product, came on time, was packaged and wrapped perfectly. Everything was beyond exceptional!! Beautiful work on custom stamps. Highly recommend!
07/24/2021
Anonymous

United States
I recommend this product
Wonderful!
I love writing letters with this stationery, it is beautiful and of the highest quality.
05/10/2021
Jacqueline D.

United States
I recommend this product
Thank you!
Wonderful shopping experience with Karen. And I am glad to support a small family business.
05/07/2021
Anonymous

United States
I recommend this product
Discovered Treasures
It was a true find to discover LetterSeals carries the gorgeous Classica Italiana notecards previously purchased at a now defunct outlet. Fabulously, the matching stationery was was an irresistible revelation❣️They arrived exquisitely wrapped in a beautiful tissue accompanied by a complementary pen and Charms mini pop—a multi-sensory experience ❣️Receipt thereof was a particular delight and presume any recipient would be likewise impressed❣️Absolutely ❤️ this stationery and discovery of LetterSeals for further personal use and gifts❣️So grateful LetterSeals is available to provide continuing support for classic correspondence❣️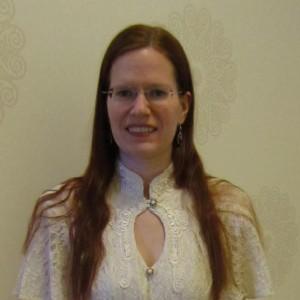 CL
02/14/2021
Carol L.

United States
I recommend this product
Beautiful Stationery
These Rossi letter writing set are my favorite stationery. They work very well with fountain pens. Letter Seals' customer service is top notch. Everything came beautifully packaged.